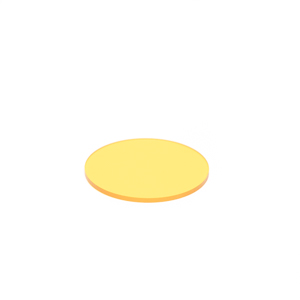 The CiFi Torch
The CiFi Torch
Locating human biological traces, bacteria and organic matter that cannot be seen with the naked eye.
The CiFi Torch is a unique scientific instrument, able to locate problematic traces even in bright ambient light conditions. It supports cleaning and facility management staff to achieve forensic standard results every time.

"The CiFi Torch from CopperTree Forensics, has changed how we clean our forensic environments. Our crisis workers who ensure forensic integrity is maintained, were able to visualise the surfaces they cleaned, and this has led to an improvement in service delivery for the criminal justice system."
Professor Vanessa Webb Medical Director
NHS / Mountain Healthcare Ltd

The CiFi Torch is also a vital tool in the fight against Covid-19 and is a must for anyone creating safe working and living environments, and as part of infection control measures.

"The use of the CiFi Torch has of course come to the fore in the current Covid-19 pandemic and its usefulness I am confident will indeed in its own way help to save lives, something for which you can be justly proud."
Professor Cassella
Staffordshire University
CopperTree Forensics have designed the very latest in light source technology, but with click and go simplicity.

The CiFi Torch can be used in any location from hospitals, schools, care homes, airports, surgeries, offices, SARCS, theatres, factories, leisure clubs, indeed anywhere that is raising the standard of its cleaning protocol.
The CiFi Torch can support a targeted cleaning process or as a screening tool post clean. Either way it provides an added layer of confidence and security.
Technical Details:
> Power: 2W
> Weight: 1.070 kg
> Size (mm): 26.8 mm
> Cordless operation
> Battery: 16.8v / 2.6Ah lithium
> Battery life: up to 100 minutes continuous use
> Supply Voltage: 110v – 240v
Enables specific enhancement for the detection and inspection of:
Biological stains and body fluids
Hair and Fibres
Skin-prints/marks
Blood
Organic Matter
Bacteria